Pedia Vision Сare, no-touch diagnostics of vision in the youngest patients.
From a very young age, regular visits to an ophthalmologist are no less important than regular vaccinations and visits to a pediatrician.
A good vision of a child is very important for learning the world and proper development, thus, it is important to take care of it since birth. It is in childhood that it is easiest to solve emerging problems and diseases without surgery. This is why it is so important to make timely diagnostics. In the Yasniy Vzor clinic, it is possible to perform a complete diagnostics of a child's vision starting from birth using the unique Pedia Vision Care device.
Pedia Vision Care pediatric autorefractometer is a portable device that allows measuring the refraction powers (refractive force of the optical system of the eye), corneal reflex asymmetry (squint angle), and interpupillary distance in real-time.
An ophthalmologist examines both eyes simultaneously (binocular examination) within 5-10 seconds at a distance of one meter.
The autorefractometer allows performing examinations of even very young children, those who are naughty and those with nystagmus.
The principle of measurement using the Pedia Vision Care autorefractometer is based on dynamic photosciascopy, a shadow test for refractometry (infrared radiation). During the examination, infrared light is projected through the pupil onto the retina. Infrared radiation is harmless to the child's eyes; for example, it is contained in daylight and invisible to our eyes.
All measurements using the Pedia Vision Care autorefractometer are carried out in a playful way: the camera emits a special sound, thus attracting the child's attention, and colored lights appear on the display. Refractionometry takes only a few seconds and it is performed by a no-touch method, thus, the child does not have time to get tired and does not experience any unpleasant sensations.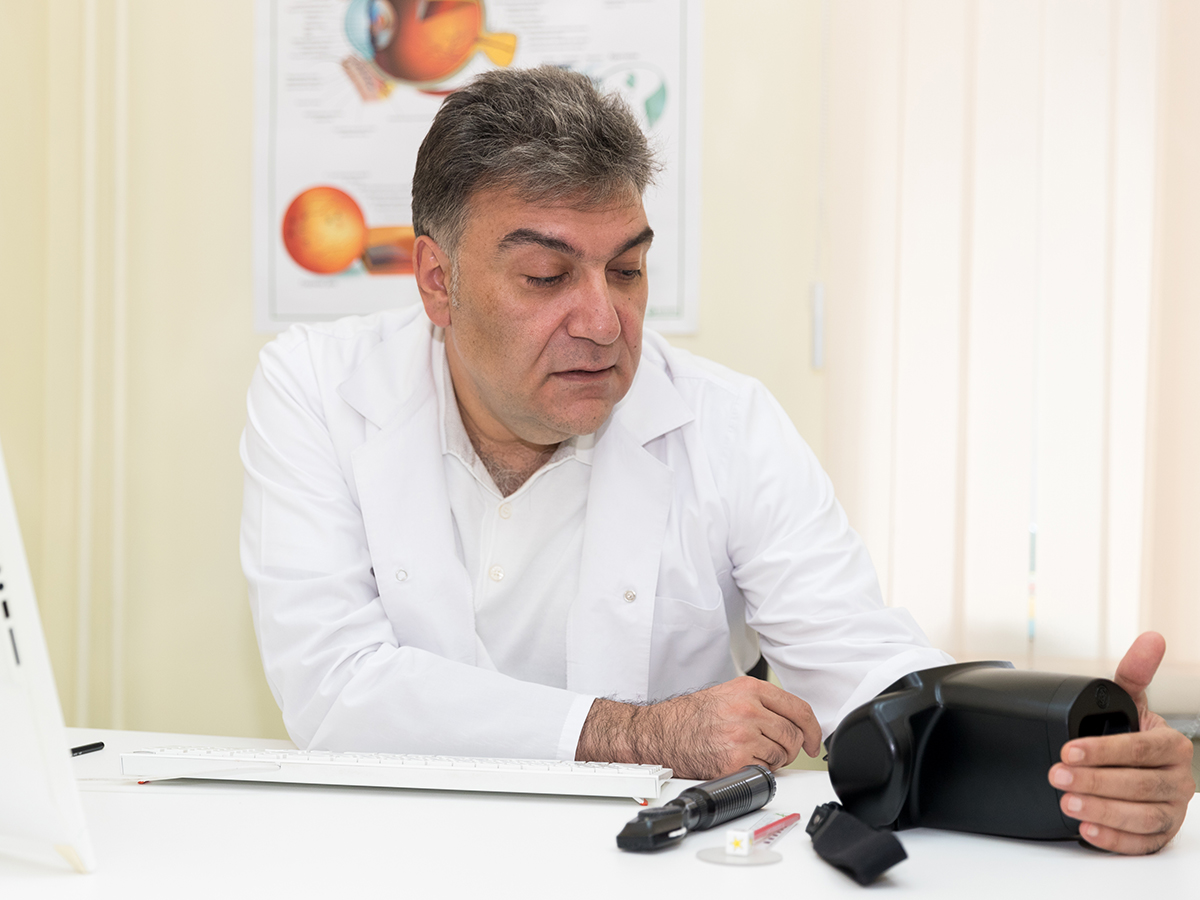 Advantages of the device:
the earliest age for children is 2 months;
ease of use;
high precision of measurement results;
high measurement speed (under 10 seconds);
the examination is performed at a distance of 1 m from the child, which allows avoiding fright or anxiety on its part;
and saving information about all measurements performed in the database.
Paediatric Pedia Vision Care is able to identify the following:
refraction (sphere, cylinder, and axes);
interpupillary distance;
corneal reflex asymmetry (squint angle);
The device allows performing diagnostics:
of children;
in the case of nystagmus;
through glasses and contact lenses;
and of naughty patients.